6 Ways To Find Authentic Websites For Sports Betting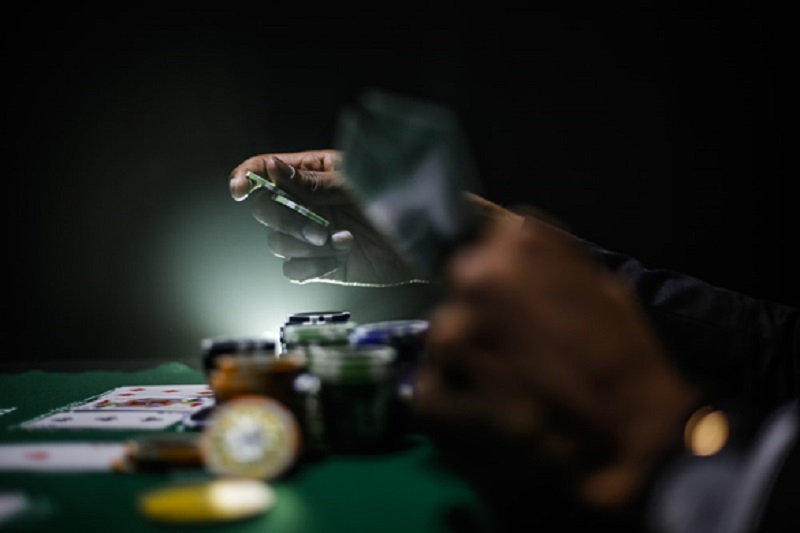 These days you only need an internet connection to download a betting app and start betting. While the internet has made it easier for people to bet on international sporting events, it has also made it easier for scammers to expand their operations. Fake gambling websites are popping up everywhere that exploit novice bettors and steal their money. If it's your first time making bets, you might experience some difficulties in selecting bookies. Here are some tips to help you get started.
Does It Have Proper Licences?
Every sportsbook needs a license to operate in its respective country. They are also required to display or mention these licenses on their websites. A website with a fake or outdated license is considered illegal. That's why many untrustworthy websites confuse visitors by posting the wrong or misleading information in an attempt to get their money. A good way to avoid such websites is to check their license and other permits thoroughly. And if you can't find any credible information at all, you might want to rethink sending them your money.
Another thing is that all legal gambling websites are required to have an age limit for their players. If the site you choose doesn't ask for your age, then you should steer clear of that website.
How Are TheBonuses And Promotions?
Most gambling websites indeed use attractive offers and promotions to lure in new customers and keep the existing ones loyal. But sometimes, these offers are too good to be true. These offers can be tempting, but you should keep your head clear. If you come across a website that offers huge sign-up bonuses or promises hefty payouts, don't jump in on the offers. You might get your sign-up bonus, and you might even get the big payout. But in the end, you won't be able to withdraw your winnings.
You should also steer clear of websites that require you to send your credit card information immediately. Sometimes, scammers use third-party platforms to contact clients and ask for their banking details. If you come across such messages, you should immediately report them.
Is The Information Correct?
One thing all fake websites have in common is that they are cluttered with irrelevant information. This is deliberately done to confuse the bettors, especially beginners. Just because a site is filled with information doesn't mean it's legit. Most scammers fill their sites with walls of texts and difficult jargon in an attempt to seem authentic. On the other hand, legit betting sites use white spaces and guides to keep their players informed. They also use links from authentic sources to back their claims.
How Fast Are The Payoffs?
It's a common practice among gambling sites to keep your money in a 'pending' state for some time. This is done to make you play some more. Scammers use this technique to stop you from withdrawing your money. If you complain too much about it, they'll shut your account altogether, leaving you with nothing. Another trick used by these scammers is altering their terms and conditions. These websites present different terms and conditions during sign-up. Once you agree to them, they change these conditions to stop you from withdrawing your winnings. This also allows them to stop you from taking any legal action.
How's The Customer Service?
Authentic websites always make sure that their customers are satisfied. If there are any issues, their swift customer service is there to sort them out. On the other hand, fake websites are notorious for not responding to their customer's concerns. They also hide bad reviews and only post overly positive reviews on their website. A way to weed out these fake websites is to look at their customer reviews. Legit reviews list both the good and the bad aspects of the websites. But if the site only has extremely positive, then it's a clear indication that they're trying to hide their bad reputation.
Is The Site User-Friendly?
Every authentic business tries its best to have a user-friendly web design. For sportsbooks, it's especially crucial to have a clear and neat website design. Otherwise, the players would get confused, and the company would lose business. Shady websites use this tactic to exploit vulnerable customers. Their haphazard website design acts as a perfect cover to confuse customers and stop them from checking their credentials. A common indication of a bad website design is idle and non-functioning links and pages.
Unnecessary redirects and pop-ups also indicate a shoddy website design. These pop-ups make it harder for players to navigate the website. A legitimate website ensures that its customers have a good experience. That's why they invest a lot in professional web designs with smooth operations.
Check Their Reputation In The Community
The internet makes it easier for you to check the performance of any website. You could simply look up reviews and decide whether the website is worth your time. Unfortunately, a lot of times, these reviews can be rigged. Meaning the site is paying people to leave fake positive reviews to confuse new visitors. To avoid any confusion, you should visit forums and groups used by online gamblers. These groups are filled with seasoned bettors who can tell you which website is legit and which isn't. Another way to look for authentic websites is through news articles. Local news networks cover important milestones of popular websites.
If you're still unsure which site is authentic and which isn't, you should check out Betting Sites Ranking. The website provides a list of gambling sites that have proper licenses and registrations. You can also check out the ranking, reviews and even compare different online betting sites to find the best ones. Another thing is that they display localized sites in your home country, allowing you to participate in sports betting easily. The website also lists the top games that will take place in the next 24 hours. If you come across any issues, you can even contact them directly.
About the Author
The author is a professional web developer who has helped Betting Sites Ranking make their website more user-friendly. He has also worked with other gaming sites as a UX developer. Currently, the author is interested in learning about user interfaces that incorporate AI to make the website more accessible. Especially in the gaming sector.